Engine Remapping And Exhausts
We specialise in performance vehicles, including bespoke stainless steel exhausts, engine remapping & bodywork. Our core services are outlined below. If your required service is not listed, please contact us here or using the form provided to discuss how we can help.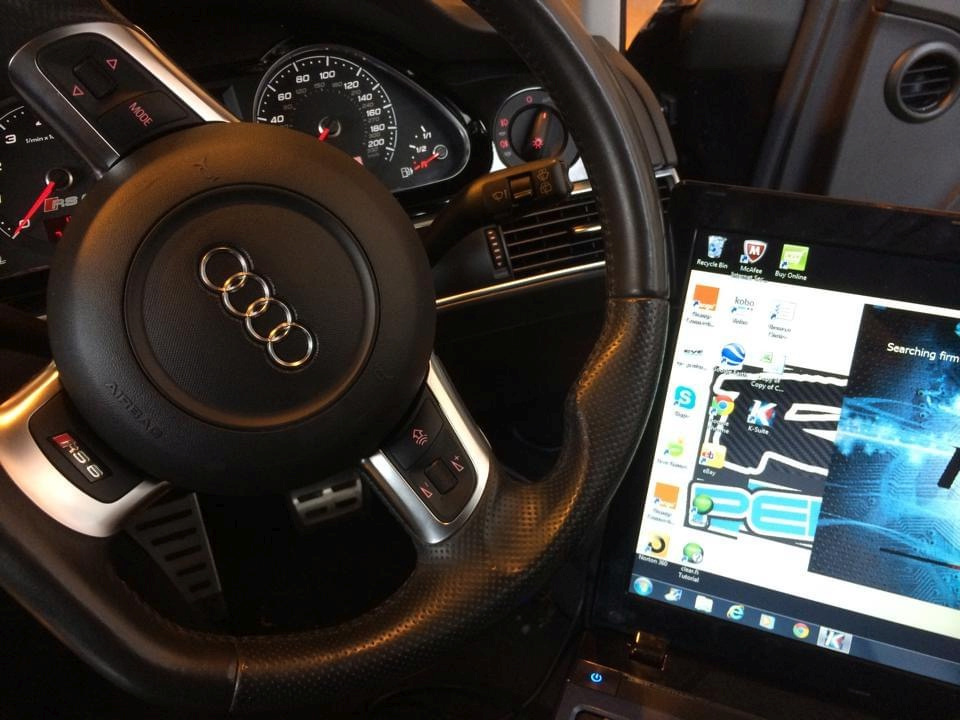 We are specialists in custom made stainless steel Rye Performance exhausts
Stainless steel exhaust, with a lifetime guarantee. There is no limit as to how you would like your exhaust to look e.g. side exit, coming out where the licence plate used to be, the licence plate would get relocated by our trained body shop staff at Earlestown and the body built around the exhaust.
All fitted by a trained member of staff.
We provide engine remapping for all types of personal vehicle and van.
---
Most modern vehicles contain an ECU (Engine Control Unit) which controls how the engine works, which is often 'de-tuned' or reset to its default setting prior to the car being sold to ensure that the vehicle adheres to laws, regulations, and other considerations such as fuel quality, heat and humidity, for each and every country. This can result in lower performance and/or higher fuel consumption than the ECU and engine are capable of providing.
---
The remapping processes overwrites the default ECU software programming it to optimise the cars overall performance, increasing power, torque, drivability and the added bonus of enhanced fuel economy, particularly on diesel engines.
---
Our remapping process optimises the tuning of the ECU and engine to get the very best from your engine. This includes:
Redgate Road, South Lancs Industrial Estate, Ashton-in-Makerfield, Wigan, WN4 8DT
Bryn Road, Ashton-in-Makerfield, Wigan, WN4 8BT
Trafford Park Road, Trafford Park, Manchester, M17 1HG